Microsoft Tech Summit Warsaw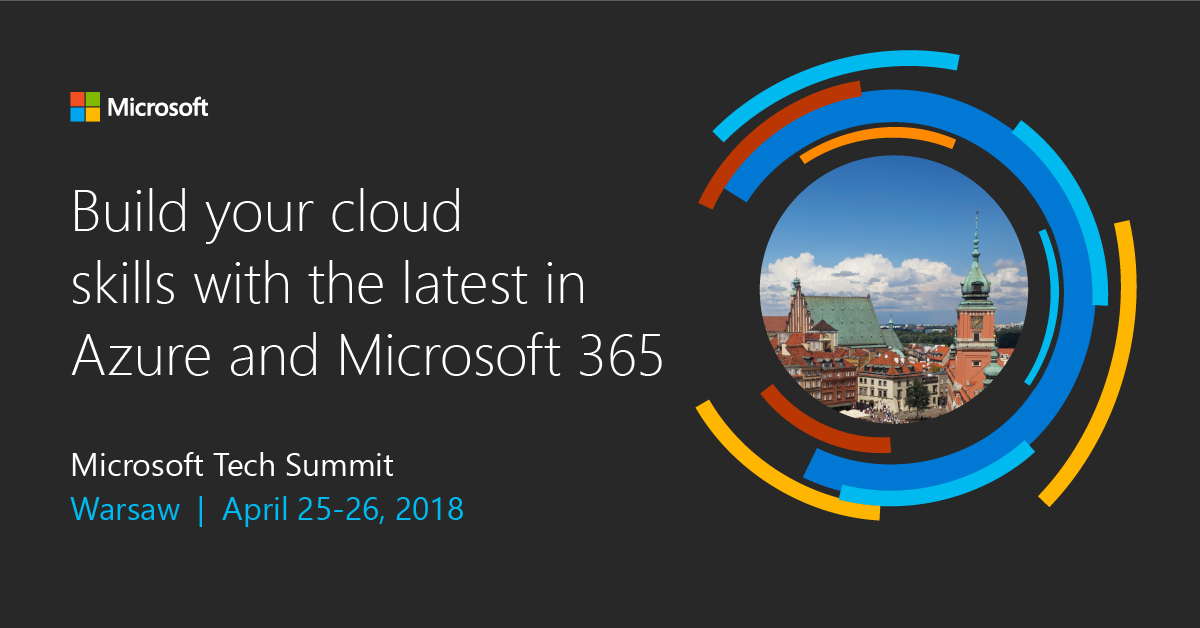 The cloud is changing expectations – and transforming the way we live and work. Whether you're developing innovative apps or delivering optimized solutions, Microsoft Tech Summit can help you evolve your skills, deepen your expertise, and grow your career.
Discover the latest trends, tools, and product roadmaps at more than 80 sessions covering a range of topics across Azure and Microsoft 365, which includes Windows 10, Office 365, and Enterprise Mobility + Security. From beginner sessions that will help you develop core cloud skills, to advanced, 400-level training that will take your expertise to the next level, there is something for everyone.
Connect with experts at Microsoft Tech Summit in Warsaw, a free technical learning event for IT professionals and developers. Choose from lots of learning opportunities to build your cloud skills, including 80+ sessions, keynotes, hands-on labs, and more.
Register today!